PETE ZIMMER
---
DISCOGRAPHY l PETE ZIMMER'S WEBSITE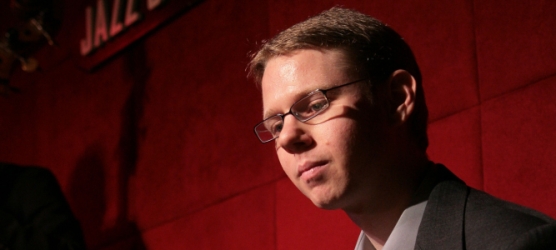 Photo by: Andrew Lepley
Pete Zimmer, a gifted and articulate drummer, composer, and educator, moved to Queens, New York in June of 2001 after his completion at the New England Conservatory of Music in Boston, MA. Upon his arrival in the Big Apple, Pete Zimmer quickly became recognized for his uncanny swing and propulsive authority; all while maintaining a very high sense of musicality when seated behind the drums.
These attributes, along with his constant professionalism, brought Zimmer to perform or record with a fine array of artists including: George Garzone, Joel Frahm, Jeremy Pelt, Michael Rodriguez, David Wong, Dennis Irwin, Rick Germanson, Randy Napoleon, Michael Karn, Julius Tolentino, Gene Perla, Tom Kennedy, Wayne Escoffery, Jaleel Shaw, Dan Nimmer, among many others.
In May of 2004, Pete Zimmer launched his record label, Tippin' Records, and on September 7th, 2004 released his first album as a leader, "Common Man," which was declared "an impressive debut" by the Philadelphia Daily News. Since that time, Zimmer has produced and released three additional CDs as a leader, "Burnin' Live at the Jazz Standard" (2006), "Judgment" (2006), and "Chillin' Live @ Jazz Factory" (2008). These CDs feature many of his compositions that have brought him a great deal of critical acclaim worldwide.
In addition to being an active performer, Zimmer is dedicated to educating and developing the talents of students. Mr. Zimmer has conducted educational clinics at many Universities throughout the USA including Indiana University, Ohio State University, Northern Illinois University, University of Wisconsin-Milwaukee, and Wisconsin Conservatory of Music, in addition to private lessons of various ages and levels.


Pete Zimmer plays and endorses YAMAHA Drums, SABIAN Cymbals, EVANS Drumheads, and VIC FIRTH Drumsticks exclusively
---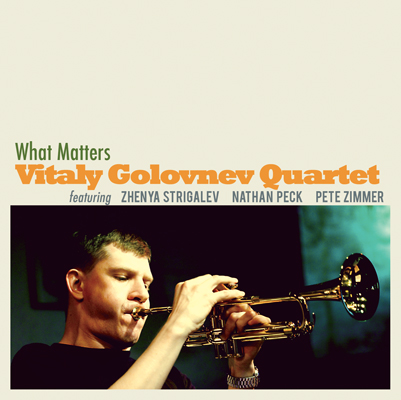 What Matters - Vitaly Golovnev
TIP1109 Released June 2012
"Golovnev is clearly a force to be reckoned with"
JAZZ JOURNAL
"Golovnev projects an idiosyncratic sensibility, ironic and romantic"
DOWN BEAT
"His playing suggests a more progressive, angular and daring feel to this music"
ALL MUSIC GUIDE
LISTEN - BUY NOW
Vitaly Golovnev trumpet
Zhenya Strigalev alto saxophone
Nathan Peck bass
Pete Zimmer drums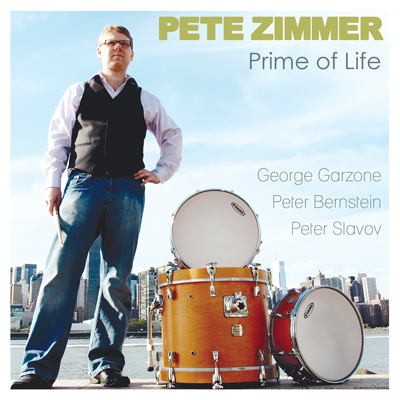 Prime of Life
TIP1108 Released April 17, 2012
"Pete Zimmer; an alert drummer and engaging composer" THE NEW YORKER
"The hard bop of the 1960s provides thematic sustenance for the drummer Pete Zimmer"
NEW YORK TIMES
"Zimmer's drumming boasts a crisp, swinging command with judicious musicality."
MODERN DRUMMER
Pete Zimmer drums
George Garzone tenor saxophone
Peter Bernstein guitar
Peter Slavov bass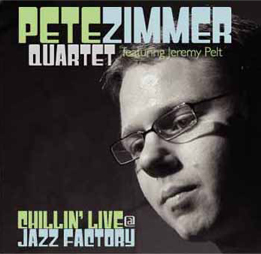 Chillin' Live @ Jazz Factory
TIP1104 Released September 2, 2008
Chillin' Live marks Pete Zimmer's fourth CD as a leader. It was recorded live on the second night
of a ten-day USA tour during September of 2007 in Louisville, Kentucky at the Jazz Factory. This
newly-formed group is captured on a special night when three of Zimmer's originals were played
for the very first time by the band. These originals were done in one take, similar in style of a
legendary recording by Miles Davis, Kind of Blue, in that the rest of the band did not see or play
these charts (besides bassist David Wong) prior to when they were on the bandstand that night.
The consequence is an extremely fresh and exciting collection of music.
Pete Zimmer drums
Jeremy Pelt trumpet & flugelhorn
Avi Rothbard guitar
David Wong bass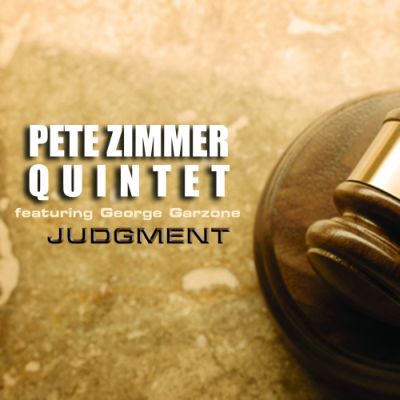 Judgment
TIP1103 Released October 31, 2006
Drummer Pete Zimmer and his quintet's third CD Judgment features the master tenor
saxophonist George Garzone. Their first two releases Common Man and Burnin' Live at the Jazz
Standard have been receiving much critical acclaim throughout many parts of the world since
September of 2004.
Pete Zimmer drums
George Garzone tenor saxophone
Joel Frahm tenor Saxophone
Michael Rodriguez trumpet
Toru Dodo piano
John Sullivan bass
David Wong bass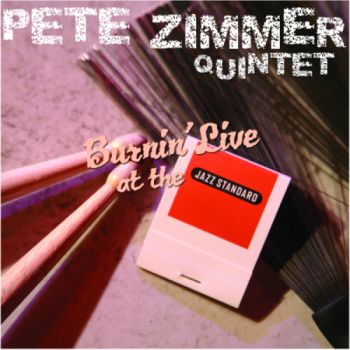 Burnin' Live at the Jazz Standard
TIP1102 Released June 13, 2006
Drummer Pete Zimmer and his quintet recorded their second CD Burnin' Live at the Jazz Standard
at Manhattan's Jazz Standard on February 7, 2006. "The quintet lit a fire from the opening
number," Brian Lonergan declared in AllAboutJazz-New York (March 2006).
Pete Zimmer drums
Michael Rodriguez trumpet & flugelhorn
Joel Frahm tenor saxophone
Toru Dodo piano
David Wong bass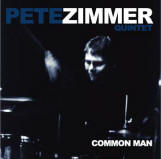 Common Man
TIP1101 Released September 7, 2004
The release of Common Man marked the recording debut of Pete Zimmer on which he takes his
place as a member of the small but select group of straight ahead jazz drummer/leaders.
Following in the tradition of some of his most influential drummers, Art Blakey, Max Roach, Art
Taylor and Roy Haynes, Zimmer leads a quintet that plays moving music for the people, but
unlike his predecessors, the young drummer didn't leave the majority of composing duties to his
talented sideman. Zimmer wrote six of the nine titles on this impressive disc, demonstrating that
he is one of the most talented composers to ever sit behind a drum kit.
Pete Zimmer drums
Michael Rodriguez trumpet
Joel Frahm tenor saxophone
Toru Dodo piano
Rick Germanson piano
John Sullivan bass